Mahalo to all our wonderful volunteers who made Lavaman 2023 so successful. Volunteer registration is open for 2024.
Volunteer sign up for our April 7, 2024, Lavaman - please click the button below:
RACE DIRECTOR: PERRY HACKER
VOLUNTEER COORDINATOR: TBD
ATHLETE LIAISON: STACY SPILMAN
AID STATIONS: LB BENNET
AWARDS: SARIE IMONEN
COMMUNICATIONS: LIZ GREGG
CONSTRUCTION: JC TURNER
MASSAGE: JULIET NACINO
MEDICAL: John Vidrih, MD
EXPO: TBD
REGISTRATION: BILL & CINDY ARMER
RUN COURSE: JOE LOSCHIAVO
SWIM: WINTON NICHOLSON
BANNERS & SPONSORS: BRETT RITCHIE & AMY BIRCHER
FINISH LINE: INGRID HILLHOUSE
TRANSITION: FRANZ WEBER
BIKE: RORY DUCKWORTH
SUSTAINABILITY COORDINATOR: MONICA STONE
HOSPITALITY: DORI INGALLS & IAN SWEET
OPERATIONS: JEANNIE KRAUSS & KEVIN COLE
The Lavaman Triathlon would not be possible without the generosity of our valued sponsors and partners. Please be sure to thank them during your time with us on the Big Island of Hawaii.
PRESENTING SPONSORS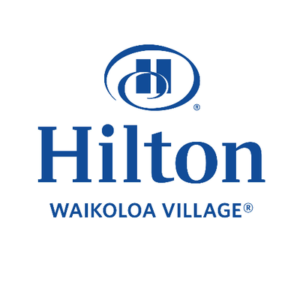 Hilton Waikoloa Village…Feel the spirit of Aloha at Hilton Waikoloa Village, a spectacular oceanfront playground, set on the sunny Kohala Coast of Hawaii, the Big Island. Join us and fill each moment of your stay with amazing new experiences. Explore the history and culture of our oceanfront resort on Hawaii Island. Discover a myriad of resort experience, from dolphin encounters to our Legends of Hawaii Luau. Click for more.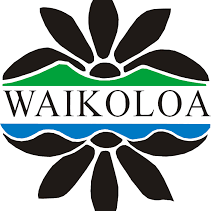 Waikoloa Beach Resort… Located on the Island of Hawai'i, Waikoloa has been the Kohala Coast's "Gathering Place" for Hundreds of years. Remnants of a once-thriving village next to the fishponds fronting 'Anaeho 'omalu Bay date well before Captain James Cook's arrival in 1778. Today, the 1,350 acre master planned Waikoloa Beach Resort is an internationally acclaimed Resort destination, hosting tens of thousands of visitors each year who come to enjoy the many accommodation choices, rich cultural activities, authentic music and dance performances, family activities, diverse and delicious cuisine, abundance of shopping options, water sports, two memorable golf course, and prime real estate opportunities. Click for more.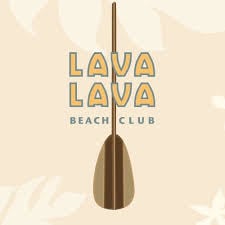 Lava Lava Beach Club… Lava Lava Beach Club – Waikoloa is a part of the kama'aina-owned and operated Luana Hospitality Group, which includes: Huggo's, a stunning oceanfront restaurant in Kailua-Kona; On The Rocks, a casual 'toes in the sand' beach bar in Kailua-Kona; Kai Eats + Drinks, Kailua-Kona's largest oceanfront bar with over 48 beers on tap and hand-tossed pizzas; and Lava Lava Beach Club – Kapa'a on the island of Kaua'i. We are located on the shores of Anaeho'omalu Bay, within the legendary Waikoloa Beach Resort, and are the ideal destination for your worry-free, dream getaway or special event. We offer endless Aloha and inspire you to celebrate something everyday! Click for more.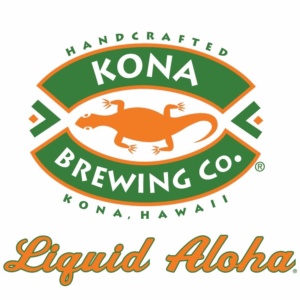 Kona Brewing Co… Aloha. That's how most conversations begin here. It's also how many of them end. But "Aloha" doesn't just mean hello and goodbye and love and welcome. It means more than a word can express. It's a feeling. A way of life. "Aloha" is the idea that we are all connected to everyone and everything around us and that true joy is found in respecting this connection. And it's in this aloha spirit that the Kona Brewing Company was founded back in 1994. It's combined their love of Hawaii and its pristine, natural beauty with their fondness for delicious, local brews, and lucky for us, their dream lives on more than 20 years later. So try a few of them. And join us in our pursuit of aloha. Click for more.


BioAstin is the nation's #1 brand of Astaxanthin coming from fresh water algae grown in Kona, Hawaii. It is the favorite of many athletes and has been shown to support joints, skin, cardio vascular, eyes and recovery.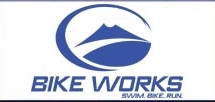 Bike Works, the Big Island's One-Stop Local Bicycle Shop provides bike rentals and sales, race apparrel and nutrition, tune up services and much more. Mahalo to Bike Works for providing race support for athletes on the bike course.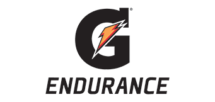 Gatorade Endurance is the official hydration sponsor of the Lavaman run course.
SUPPORTING SPONSORS
The 2023 Lavaman Green Team were hard at work during the 2023 Lavaman Triathlon. This is the second year that Lavaman went Green. Check out our 2022 video to see our team in action. Our team is already planning for 2024.
The 2022 Lavaman Green Team were hard at work during the 2022 Lavaman Triathlon. This is the first time that Lavaman went Green. Check out the video below to see how successful the day was.